Our  team has traveled All the East African Region and even Covered the Lake Kivu Goma Side of Congo Where Gorilla Trekking is done, developing relationships with camps, lodges  to Enjoy the Special discounted Safaris Quotations .
We offer a number of specialist departures with designated itineraries, but beyond that, we design all our journeys and Gorilla safaris to suit your specific travel goals and dreams. We will provide you with as much advice and inspiration as you need, but we also encourage you to work with us – the more involved you are in the process of planning your holiday, the more likely we are to meet and exceed your expectations.
Come visit us in our stunning offices or call us to talk through your arrangements – that way your adventure begins long before you leave home! Enjoy Safaris to Rwanda, Uganda and Congo with Active African Vacations Limited the leading Tour Operator in the East African Region. For Private Guided Safaris ask the team to guide you on Self Drive Adventures.
so we understand that your Gorilla vacation in Africa is precious time and your adventures in Africa will be cherished memories. As African safari experts with in-depth, first-hand experience on the ground, we will design the right Gorilla safari for you.
Our Team / Staff
SSali Billy  Field Manager
SSali Billy is the Field Manager and is among the founders of Active African Vacations but is Profession Tour Guide that is has guided Gorilla Tours to Congo.
Maggie Reservations
 She is the Reservations Manager, experienced at handling & Customizing All Gorilla Safaris to Uganda, Rwanda & Congo for Active African Vacations Limited.
Assistant  Reservations
Assistant is reservations  and also helps in tailor Making of the Congo Safaris at Active African Vacations.Just Explore Congo on Gorilla Safari with his help.
Sarah IT Manager
 Sarah is among the New staff members that have been incorporated in Active African Vacation and is the Marketer of the Company and is responsible for the Branding of the Safaris.
Jackline Accountant
Jackline is the Accountant of the Company and is also a Travel Writer that advanced into various countries including Kenya, Tanzania and South Africa. she Works with Active African Vacations.
Edward Web Master
 Edward has been working with Active African Vacations  for the last two years after completing his Degree at Makerere University in the year 2014 and he is in the Technology Section.
Baker Tour Guide
 Baker is a Professional Guide that is guiding Gorilla Safaris & Wildlife Safaris in Uganda & Rwanda at Active African Vacations. He is experienced and Calm gentleman in Tourism.
Moses Agaba Tour Guide
AGaba Moses  is an Experienced Ugandan Tour Guide that works with Active African Vacations and guides in Gorilla & Wildlife Safaris, He joined the AVV in 2013.
Jackson Tour Guide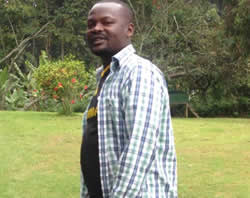 Jackson is an Experienced Guide At Active African Vacations, He has been Guiding in Gorilla Safaris & Wildlife Tours to Rwanda & Uganda for the Last 4 Years.
Jackie Travel Writer
 She is the Travel Writer at Active African Vacations and is based in Kampala Uganda but has traveled to Rwanda, Kenya and Tanzania , She is informed about Mountain Gorillas & Wildlife.
Emma Tour Guide
Am Born in Mityana and currently living in Kampala and working as a Tour Guide at Active African Vacations in Gorilla Tours in Rwanda, Uganda.
Alex Tour Guide
 He is an Experienced Ugandan Tour Guide that works with Active African Vacations, He joined the Company in 2013 Upto Today..